Meet the Team
Barney Flannery Osteopaths have been based in Drogheda for over 20 years. Initially, the practice was a one-man operation and then, as patient numbers increased, a second Osteopath was required. Over the years, a number of Osteopaths, both men and women, worked with the practice. Kevin Prendergast joined in 2010 and, that same year, it was decided that, in order to keep things going smoothly, a receptionist was required, and so, the team we have today was established.
There are currently four people working in the practice. Osteopaths, Barney Flannery, Kevin Prendergast, Josephine Metreau and on reception, Margo Kelly.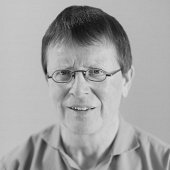 Barney Flannery
My Name is Barney Flannery and I have been in practice for 20 years.
I can hardly remember where I trained, it's like a distant memory. I studied at the Institute of Physical Therapy, Dublin, obtainig a Diploma. I then went across the Irish Sea to the northern counties School of Osteopathy in Durham where I achieved a D.O. I have studied Cranial Osteopathy (Craniosacral Therapy) extensively - first with the Upledger Institute and subsequently with the Karuna Institute and Sutherland Cranial College.
As every person in the world is different so will treatment differ from one patient to the next. My aim with all patients is to find the cause of the problem, the solution to that cause and administer a suitable treatment plan with healing time to give a final resolution, in an appropriate time frame, for each patient. In doing so, I use all the skills I have learned and practised successfully over the years. (Deep tissue massage, structural Osteopathy and Craniosacral Theapy). I treat all the conditions you haver read about on our web site. I treat babies, which I love, people with special needs and people of all ages - right up into their 80's.
Myself, well I'm a simple guy (although my wife doesn't agree). I've been involved in athletics most of my life and am generally interested in all sports. I take a keen interest in world affairs. I keep up-to-date with Osteopathic developments, have a wife and three, almost adult, family. I am well occupied by all of the above.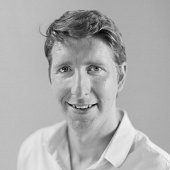 Kevin Prendergast
Hello, my name is Kevin Prendergast and I am a registered osteopath with the osteopathic council of Ireland.
I started working with Barney Flannery Osteopaths in 2010 after I completed my osteopathic training in London at the British College of Osteopathic Medicine, also known as BCOM. Prior to this I completed an honours degree in rehabilitation studies. This background has provided me with a number of techniques to help/resolve those musculoskeletal issues which many people encounter in their daily lives. Furthermore as a qualified osteopath I am required to complete cpd (continual professional development) on a yearly basis to maintain and add to my existing knowledge, helping to further improve patient treatment and experience.
When I am not working I like to attend the gym and keep healthy. I like to play golf and try to hack my way around a golf course. Overall I try to keep active!
Josephine Metreau
Hello, my name is Josephine and I studied at the Ecole Superieure d'Osteopathie (ESO - Paris) in France for 6 years.
As an osteopath, my goal is to restore the whole body homeostasis i.e. to enhance self-healing, self-regulation and self-defence capacities. To do this, I use a broad spectrum of treatments, adapted to each person : each patient is unique and has his/her own medical history and habits and, as a consequence, all treatments are different from one person to another.
I practice:
Musculoskeletal and Structural Osteopathy (back pain, scoliosis, muscle injuries, arthritis,…)
Cranial Osteopathy (headaches, vertigo, fatigue, insomnia, whiplash injuries, bruxism, TMJ pain, chronic sinusitis,…)
Visceral Osteopathy (acid reflux, bloating, constipation/diarrhoea, nausea, genito and urinary disorders, cardio-respiratory disorders,…)
Scar Treatments (C-section, coelioscopy, prosthesis,…).
I am trained to treat patients from newborn to the most advanced years.
To further my skills, I studied at the Université Reims Champagne-Ardennes where I received a Masters degree (Level 7 NVQ) in Biomechanics and Biomedical, specialising in rehabilitation treatments following orthopedic surgery (prosthesis, arthrodesis, bone fracture,…), cerebrovascular accident, severe low back pain, etc. This specialization involved working for 6 months in a hospital rehabilitation unit.
I deepened my knowledge of visceral osteopathy when I spent two years studying visceral treatments for my Master's Thesis, and am now specialized in this area.
I look forward to seeing you at the clinic.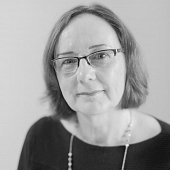 Margo Kelly
Hi, I'm Margo and I have been 'manning' the reception at the clinic since April 2010. Prior to joining the clinic I worked extensively in secretarial and administrative positions both in Ireland and the UK. I enjoy working at the clinic which, although busy, manages to retain a relaxed atmosphere which I put down to the approach taken by our Osteopaths
I like meeting and dealing with people and am happy to help in a friendly and efficient manner wherever possible. I will make you an appointment and, if I can, answer any query you may have - if I can't answer your query I'll arrange for someone who can to give you a call.